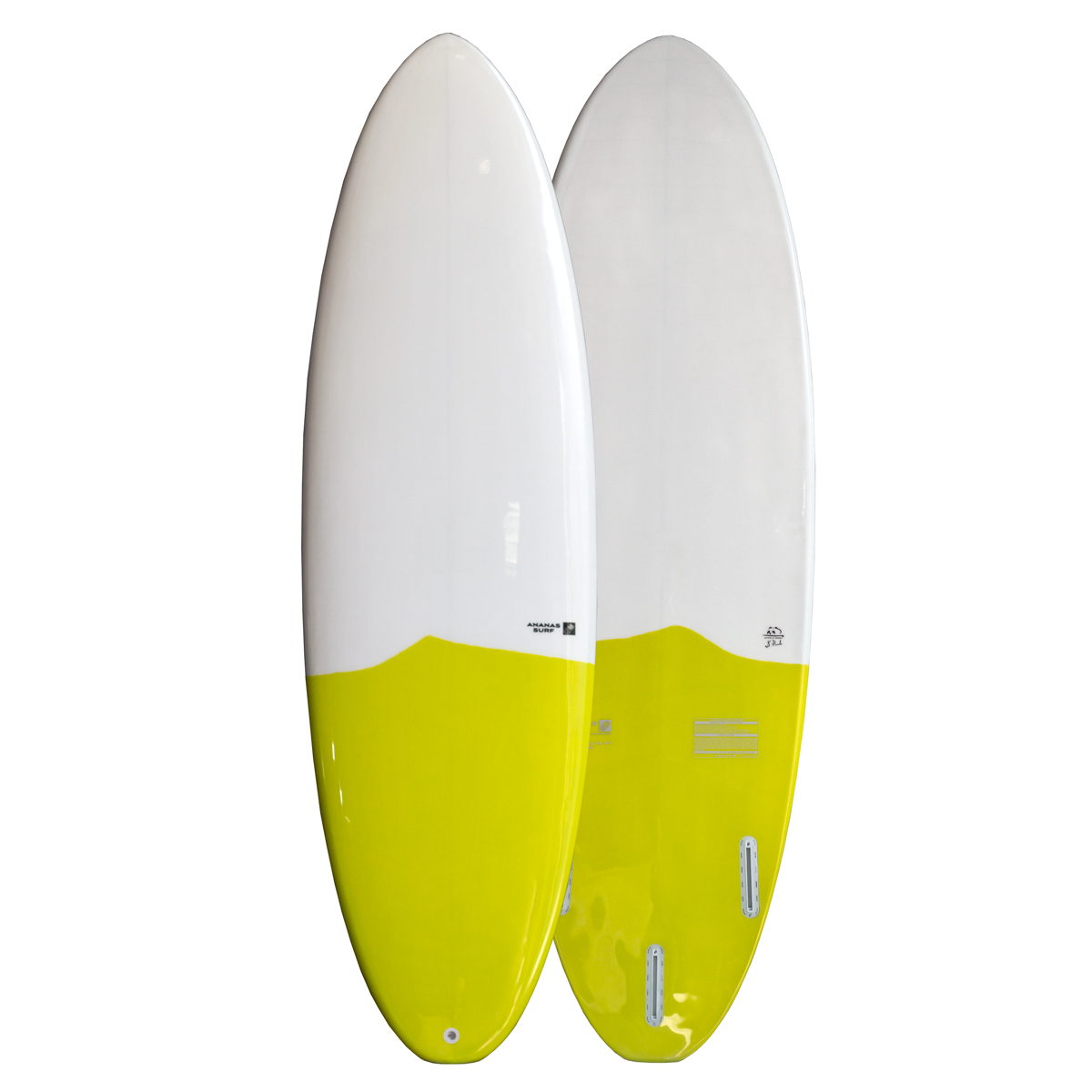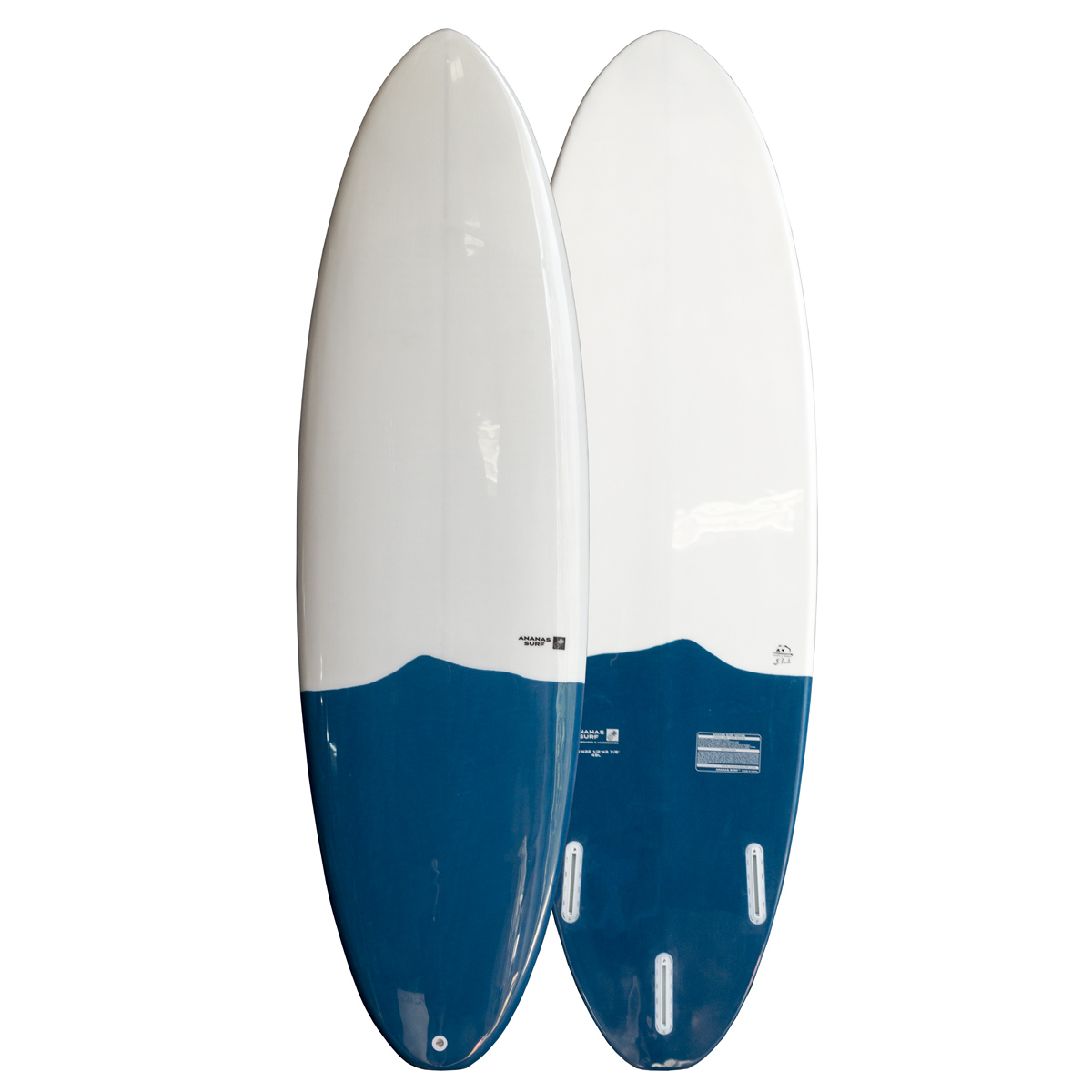 ANANAS SURF EGG –
great for beginners and intermediate surfers, made for fun, easy to balance because have long board stability with short board performance, great for riding smaller, less powerful waves. The shape characteristic and size of an egg surfboard has a few great benefits. Because of their shape and length, egg boards have a lot of surface area. The high surface area makes it easier for beginners to stand up on the board. Having a board that is wide and thick gives the surfer the ability to paddle and stay afloat more easily. The added buoyancy will allow you to balance easier and is great for surfing smaller waves. The rails, or the edges, of an egg funboard are softer and more rounded than other boards, which tend to be more forgiving for a beginner learning the ropes. Egg surfboards are on the medium end of the length scale usually ranging from 6-8.5 feet. This makes it a great choice for the longboarder looking for a little more manoeuverability.
Egg surfboards are best suited for beginners and intermediates
who are looking to hone their surfing skills. Smaller waves require a longer board because your paddle speed is going to be reduced on a shorter board. However, an egg board, with aspects of both short and long boards, is a kind of happy medium giving surfers the best possible balance and manoeuverability.
The egg surfboards are made for fun! You may not be the flashiest surfer out in the lineup, but you're guaranteed to have a great time.
| Length | Width | Thick | Volume |
| --- | --- | --- | --- |
| 5'6″ | 19 1/2″ | 2 1/2″ | 29 liter |
| 5'8″ | 20 1/4″ | 2 5/8″ | 32.3 liter |
| 5'10" | 20 1/2″ | 2 5/8″ | 34.1 liter |
| 6'0″ | 21″ | 2 2/3″ | 37.6 liter |
| 6'2″ | 21 1/2″ | 2 3/4″ | 40.9 liter |
| 6'4″ | 22″ | 2 3/4″ | 43.8 liter |
| 6'6″ | 22 1/4″ | 2 7/8″ | 47 liter |
| 6'8″ | 22 1/2″ | 2 7/8″ | 49 liter |