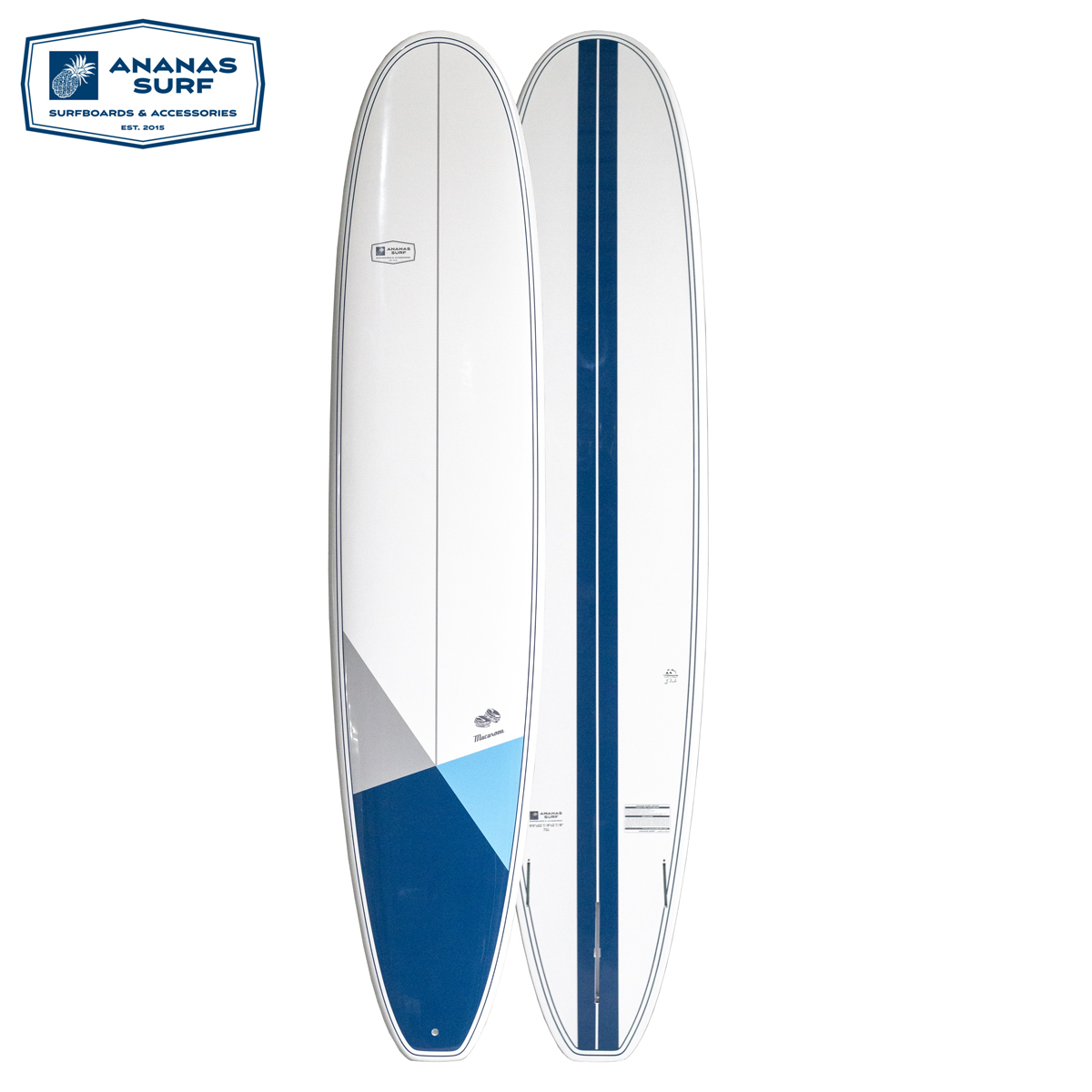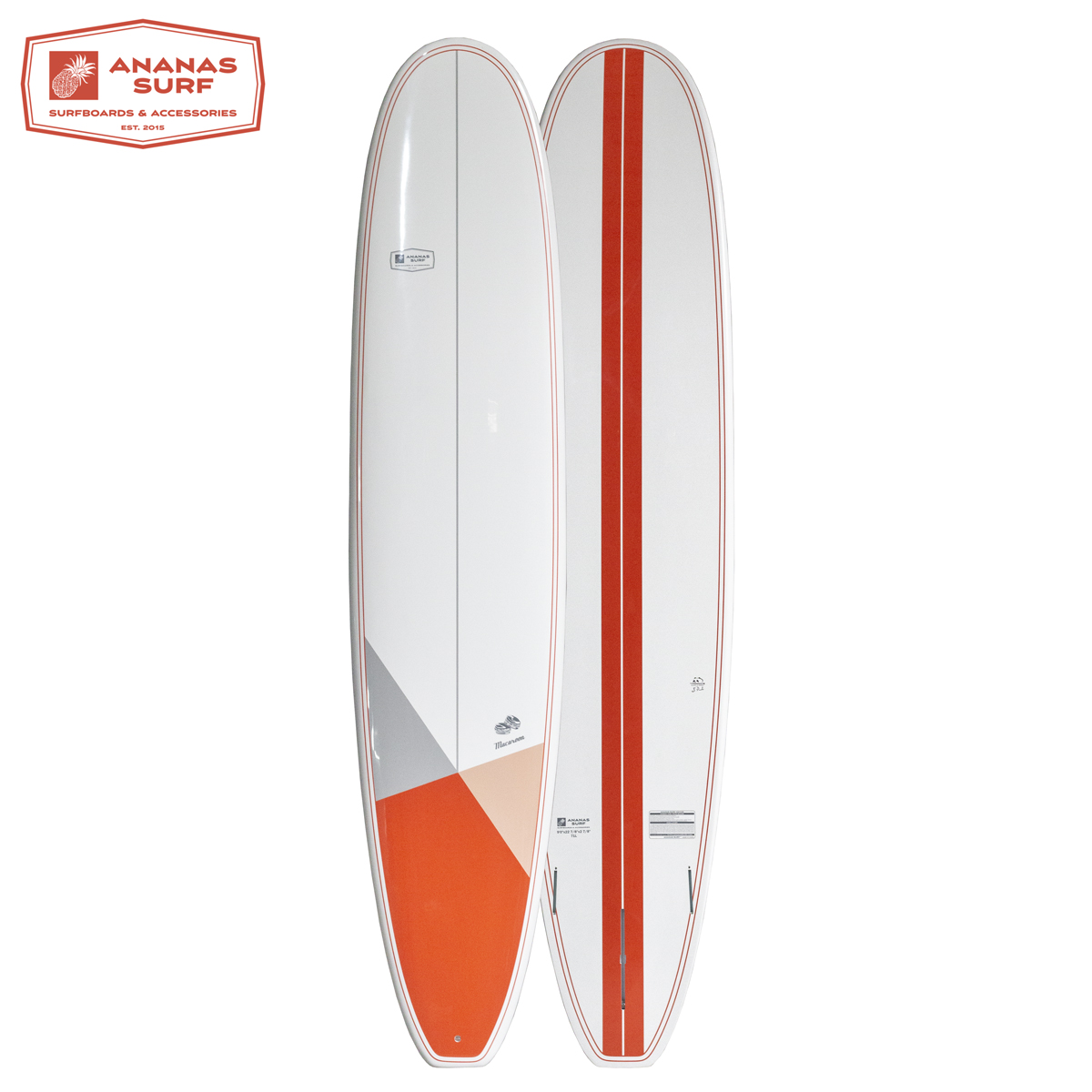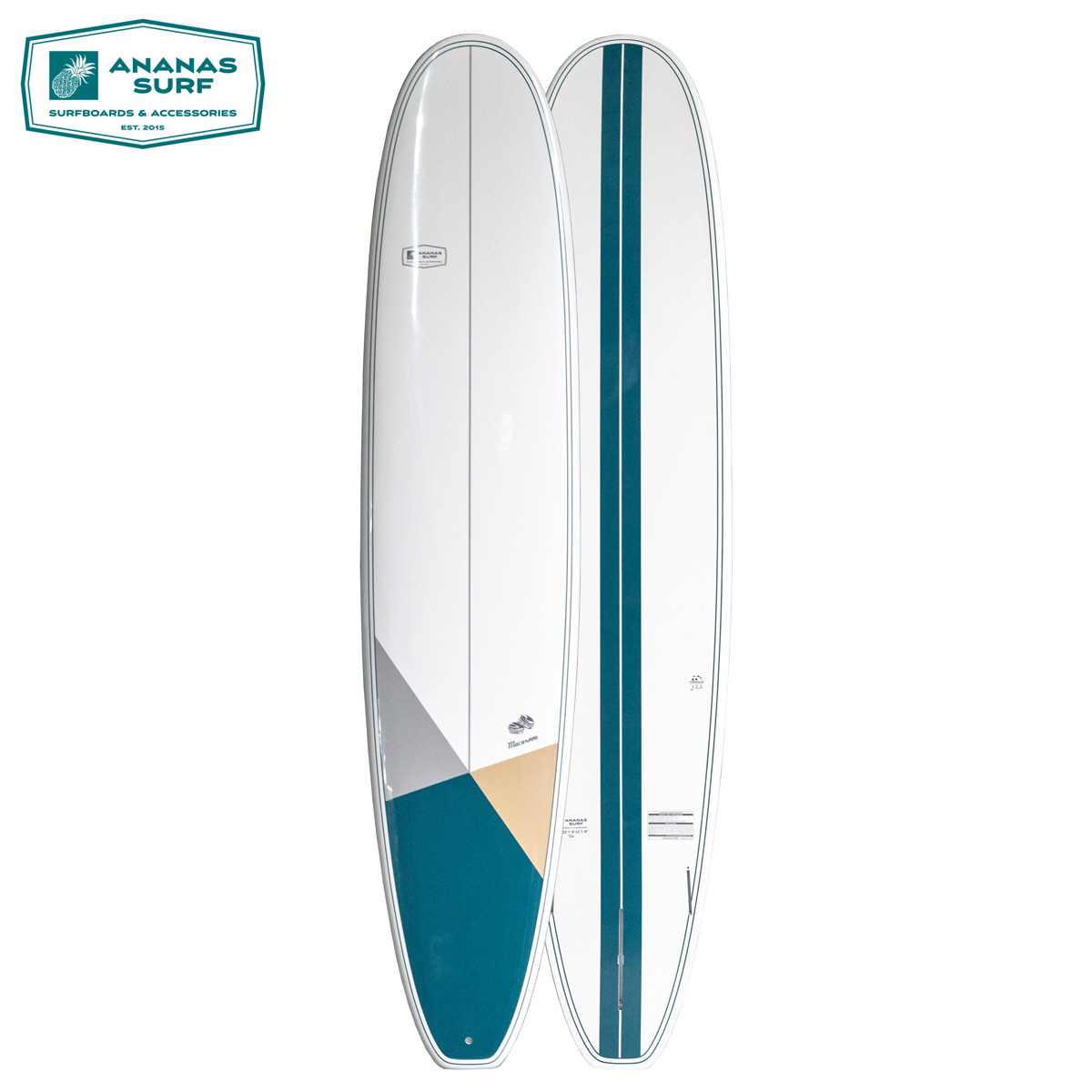 2019 year MACAROON collection. 3 edition. The EPS longboard with traditional shape, rounded square tail for you every day surf ! Easy paddling, light wait,  good to improve and be flexible, fust turns what also need for your?  Macaroon style colors – good looking and quality!  A perfect choice to any surfers, exceptional longboard for the recreational surfer to fast track skills. It's a proven classic! The best in versatile longboard performance, using technically advanced construction at extremely attractive retail prices.
Great longboard. It's  a proven classic for swooping bottom turns, high trim lines and drop knee cutbacks. Sharper rails in the tail, modern performance rocker combined with mellow V bottom blended with a subtle double concave.
Macaroon it`s really good boards to trim the wave and dynamic when riding off the tail.
| Length | Width | Thick | Volume |
| --- | --- | --- | --- |
| 8'0″ | 22″ | 2 5/8″ | 55 liter |
| 8'6″ | 22 3/8 " | 2 7/8″ | 65 liter |
| 9'0″ | 22 7/8 " | 2 7/8″ | 71 liter |
| 9'6″ | 23 1/2 " | 3 1/4″ | 87 liter |