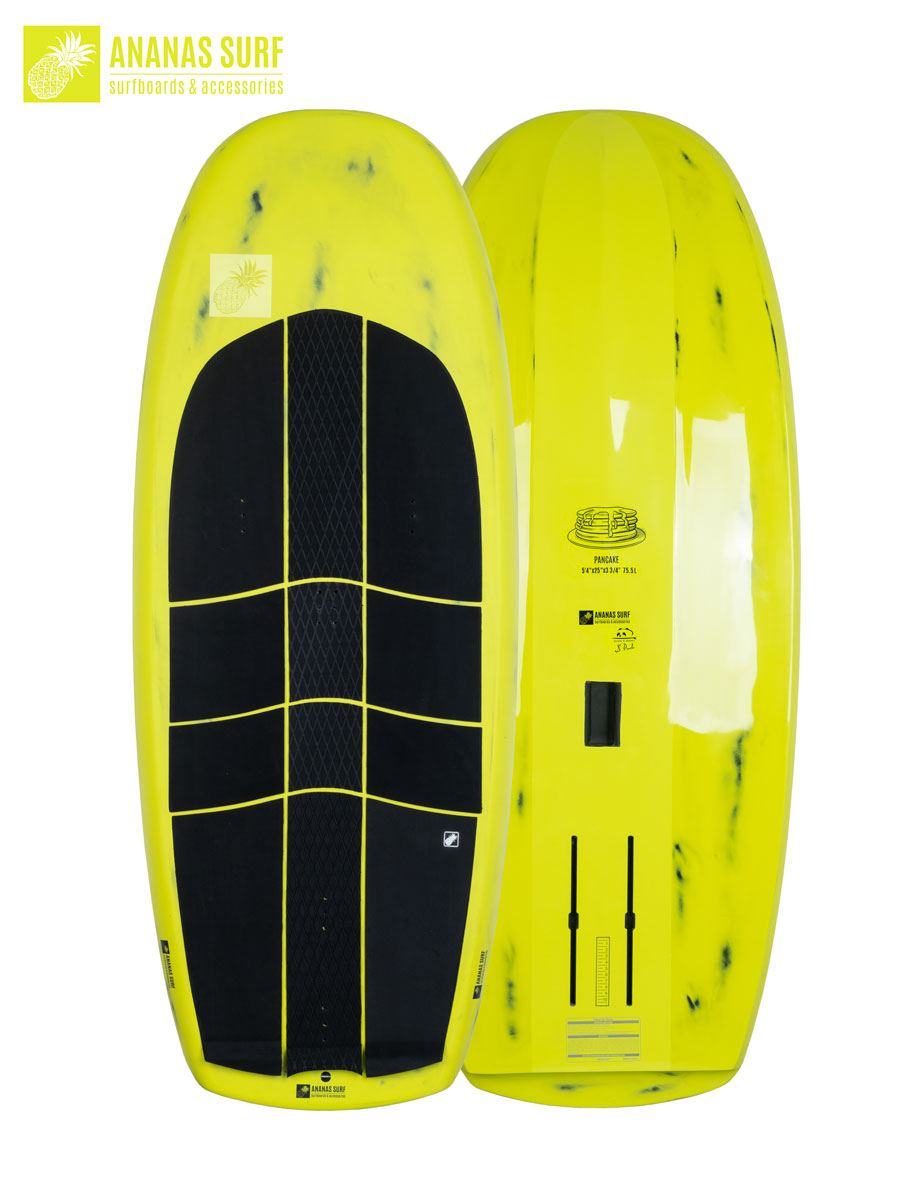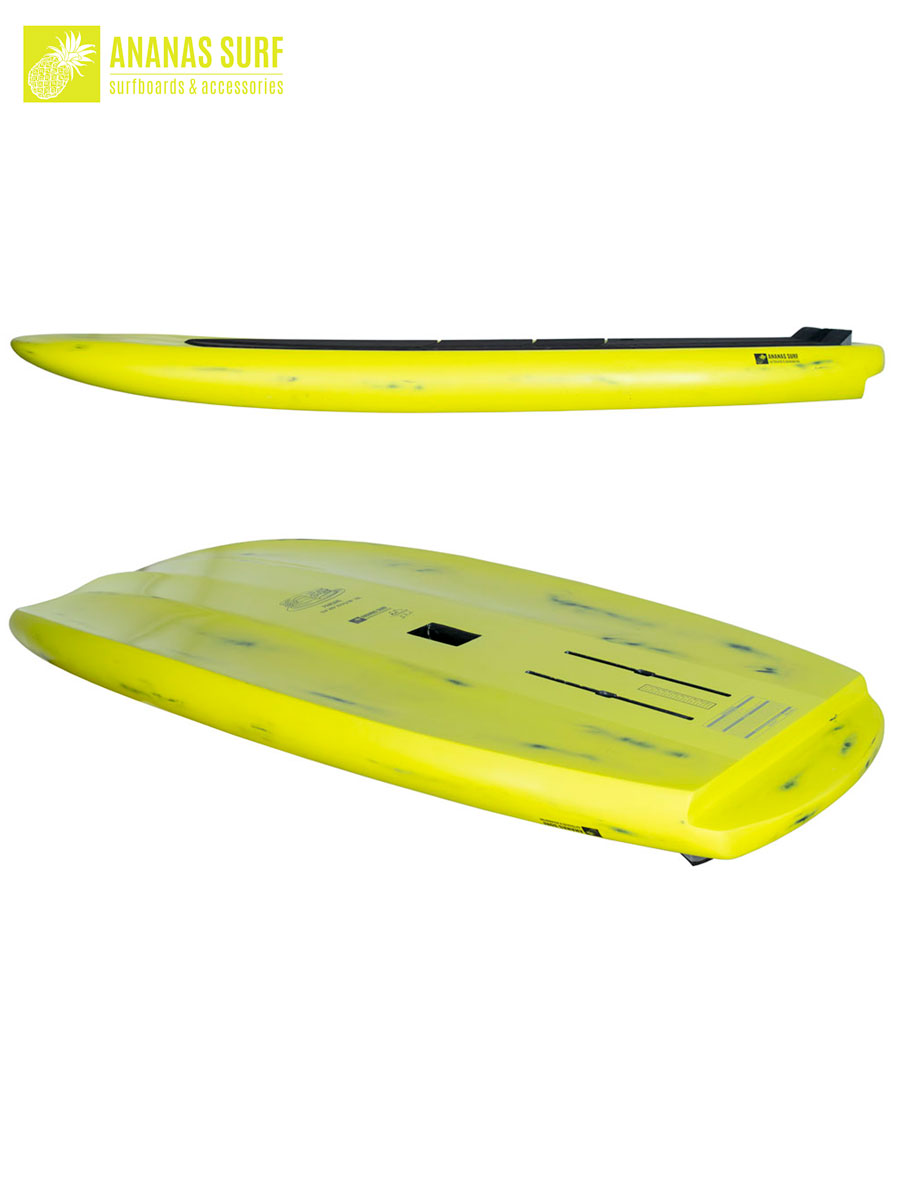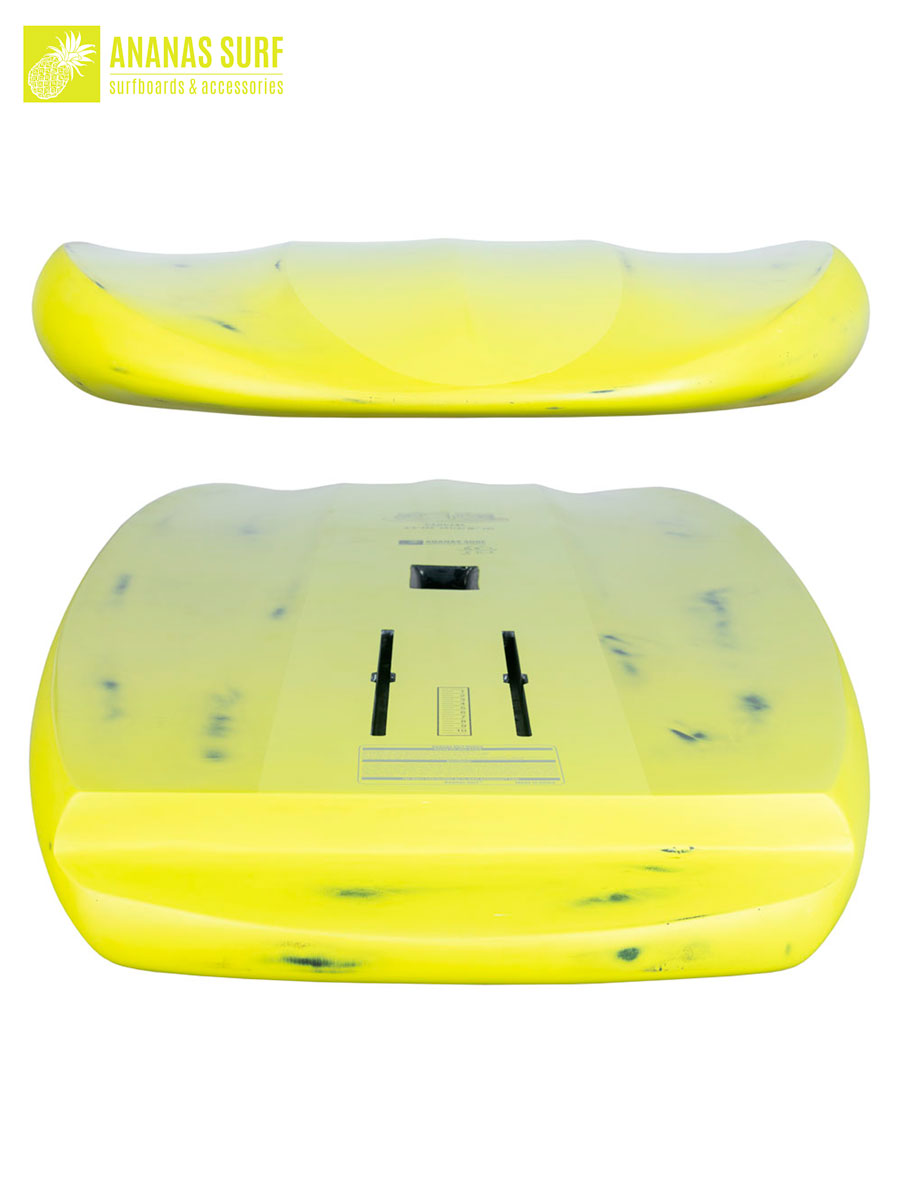 Ananas Surf "Pancake" Wing Carbon Board. Compact and light, they provide stability from side to side, responsiveness and maneuverability, an easy and smooth transition into the flight, and efficient pumping abilities.
The boards feature a slight concave deck bringing comfort and control. The progressive and straight rocker line allows for better in-flight stability. The sharp bottom rail profile and double concave hull shape will help you be up and flying in no time, and you won't be unsettled when occasionally hitting the water or during touchdown. Most importantly, the HD Foam Carbon+Bamboo Construction gives the boards a strong resistance all while maintaining a lightweight.
The board is equipped with a full pad, inserts for three foot-straps, front V-strap, rear strap, and the Twin-Tracks system for full compatibility.
EPS Core with wood stringer
Carbon+Bamboo sandwich construction
Double concaved nose bottom
Round rails with sharp passing into the bottom
Anti-slip deck pad
Strap holes for self-tapping screw