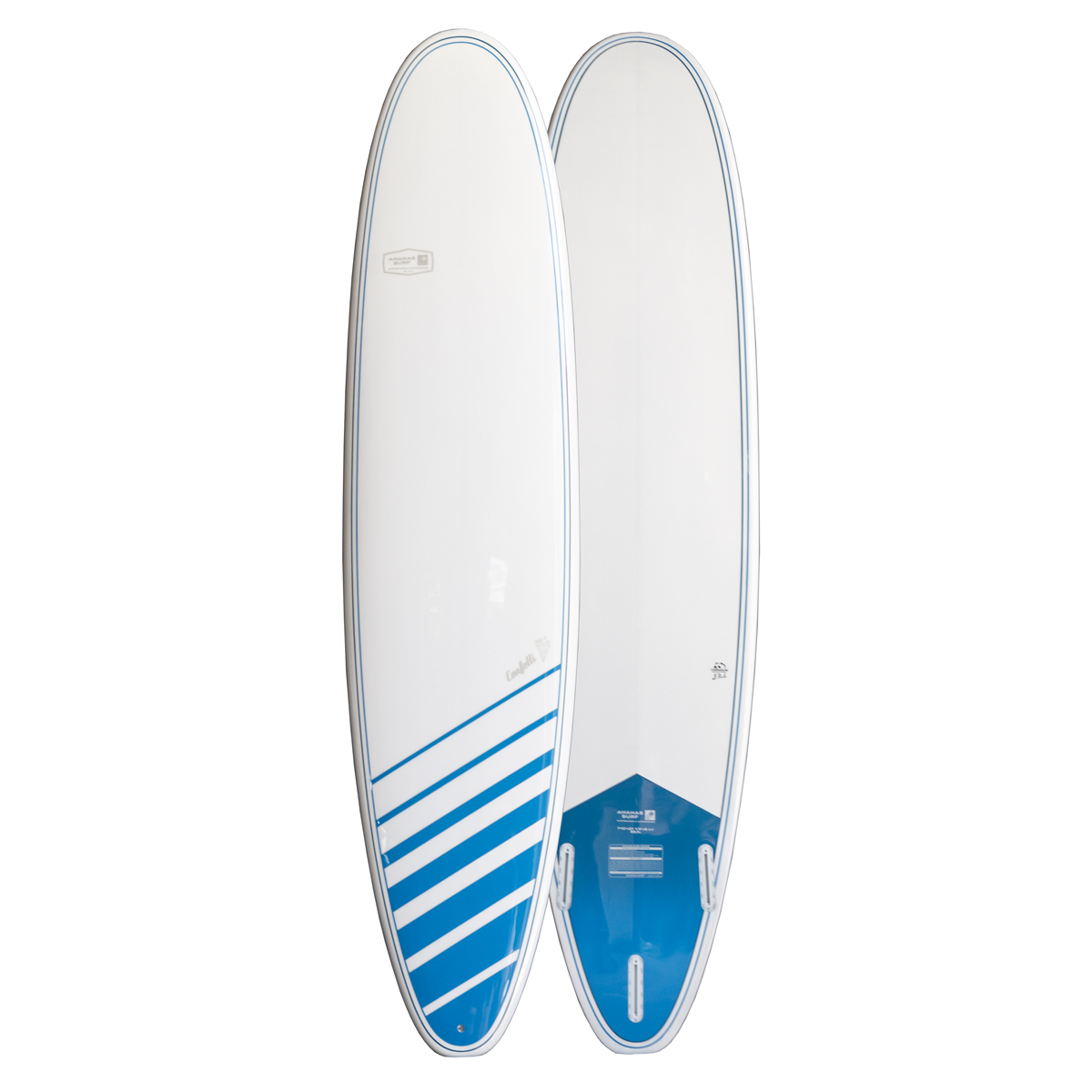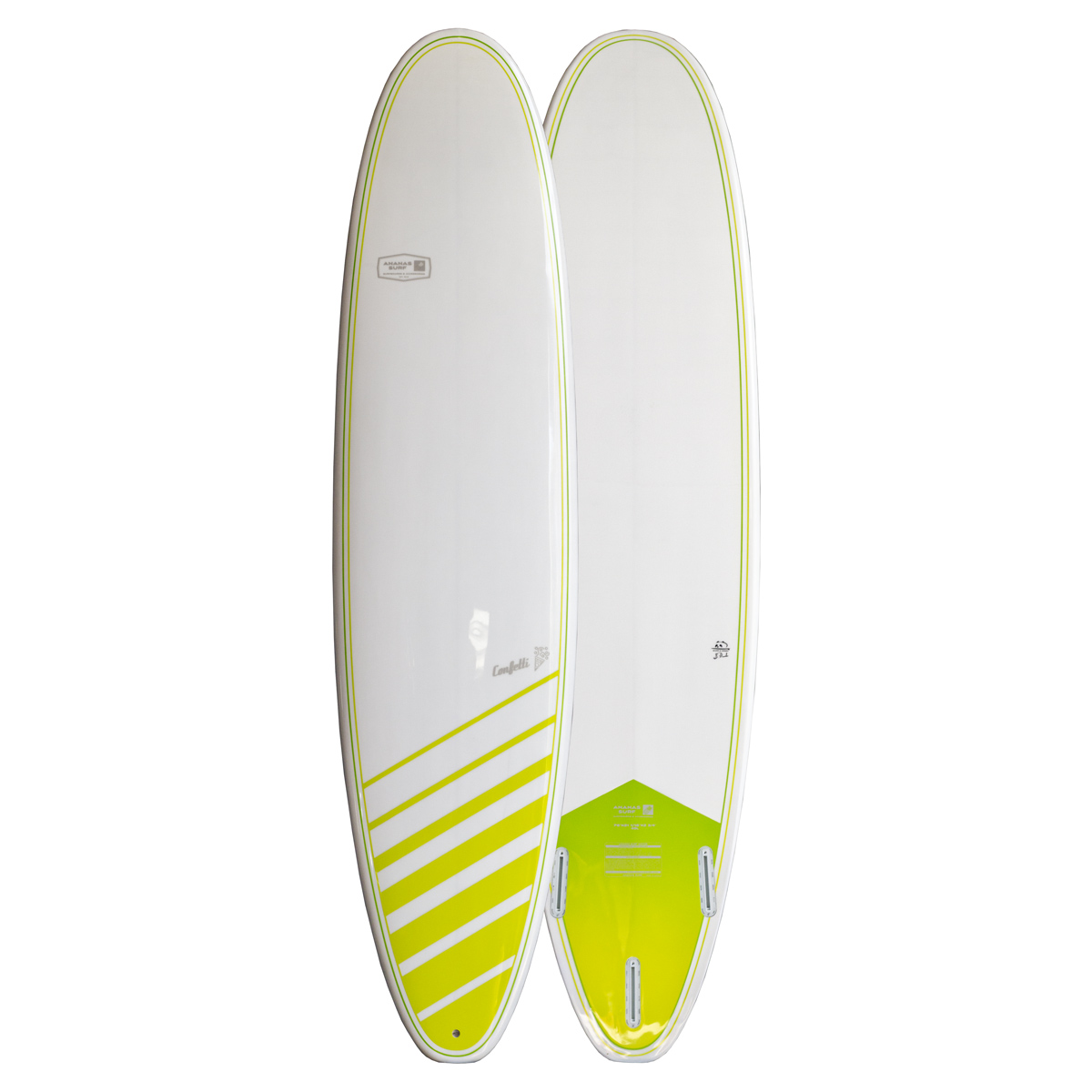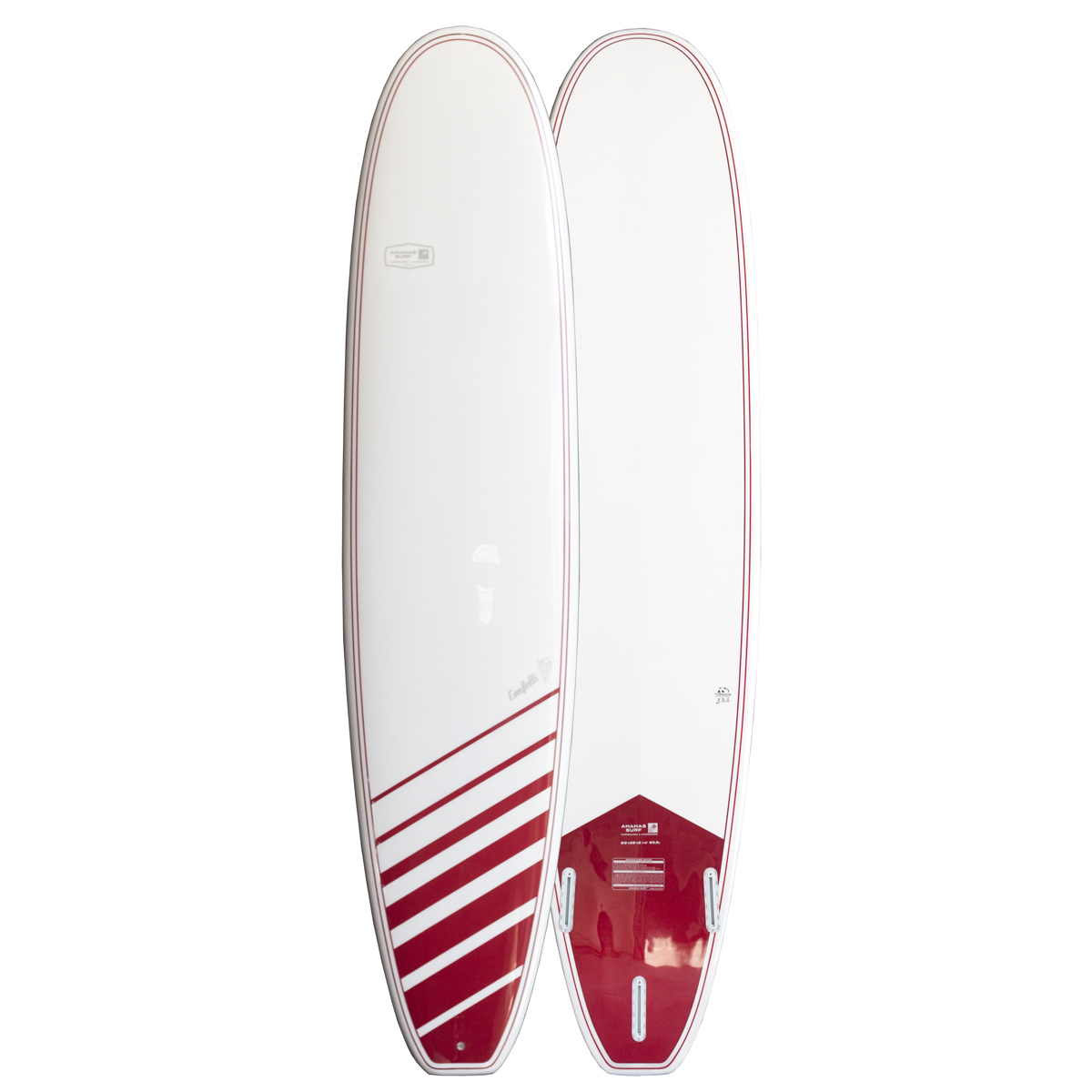 2018 ANANAS SURF "Confetti" series funboards. The EPS surfboard with traditional shape, rounded (7'6″/7'10) and ronded square (8'2″) tail for you every day surf ! Next step after surf school! Easy paddling, light wait,  good to improve and be flexible, fust turns what also need for your?  "Confetti" series colors – good looking and holiday mood! Designed for the next level after surf school longboards and for rent shops. Paddles easily and catches waves early, get you up and riding more often. A stunning combination of fantastic value, durability and performance, the Confetti Funboard is one of the most popular in the ANANAS SURF range for progressing skills. Semi-rounded nose with low entry rocker design puts more volume up front to give more paddle power to catch waves early and easily.
Domed deck profile allows a forgiving but sensitive rail feel while the rounded pintail is pulled in adding control in bottom turns and cutbacks.
Concave bottom creates a fast water transition through to the tail – providing balance and control in a range of conditions.
The surf standard thruster fin set up for every day surf.
| Length | Width | Thick | Volume |
| --- | --- | --- | --- |
| 7'6″ | 21 1/6″ | 2 3/4″ | 49.3 liter |
| 7'10" | 21 1/2″ | 2 5/8″ | 52 liter |
| 8'2″ | 22″ | 2 7/8″ | 60.3 liter |