Ananas Surf Hardware & Accessories
Surfing, kite wave riding – that is not only surfboards and waves, this is a culture and many other things. Style and design, quality, convenience and practicality – here's what unite things from a collection of accessories for surfing  from "Ananas Surf".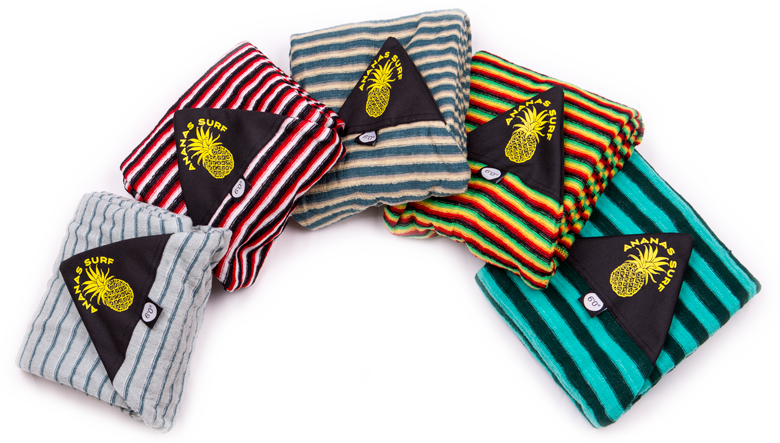 Lightweight sun/sand protection. Made from high quality, thick polyester stretch fabric. Protective nose piece and drawstring closure. Internal wax/storage pocket.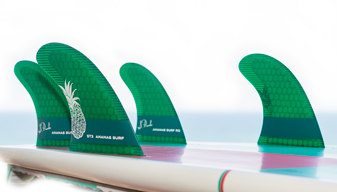 Premium quality Ananas Surf fins for your surfboards, different colors and materials for your own style. International surf standart fins sistem.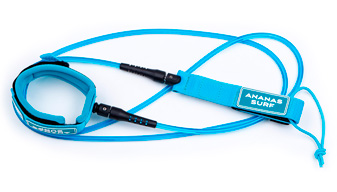 For every day performance and reliability in a different range of conditions. Lightweight and strength, double layer soft cuff, double swivels. Cuff, railsaver and cord can be change separately.