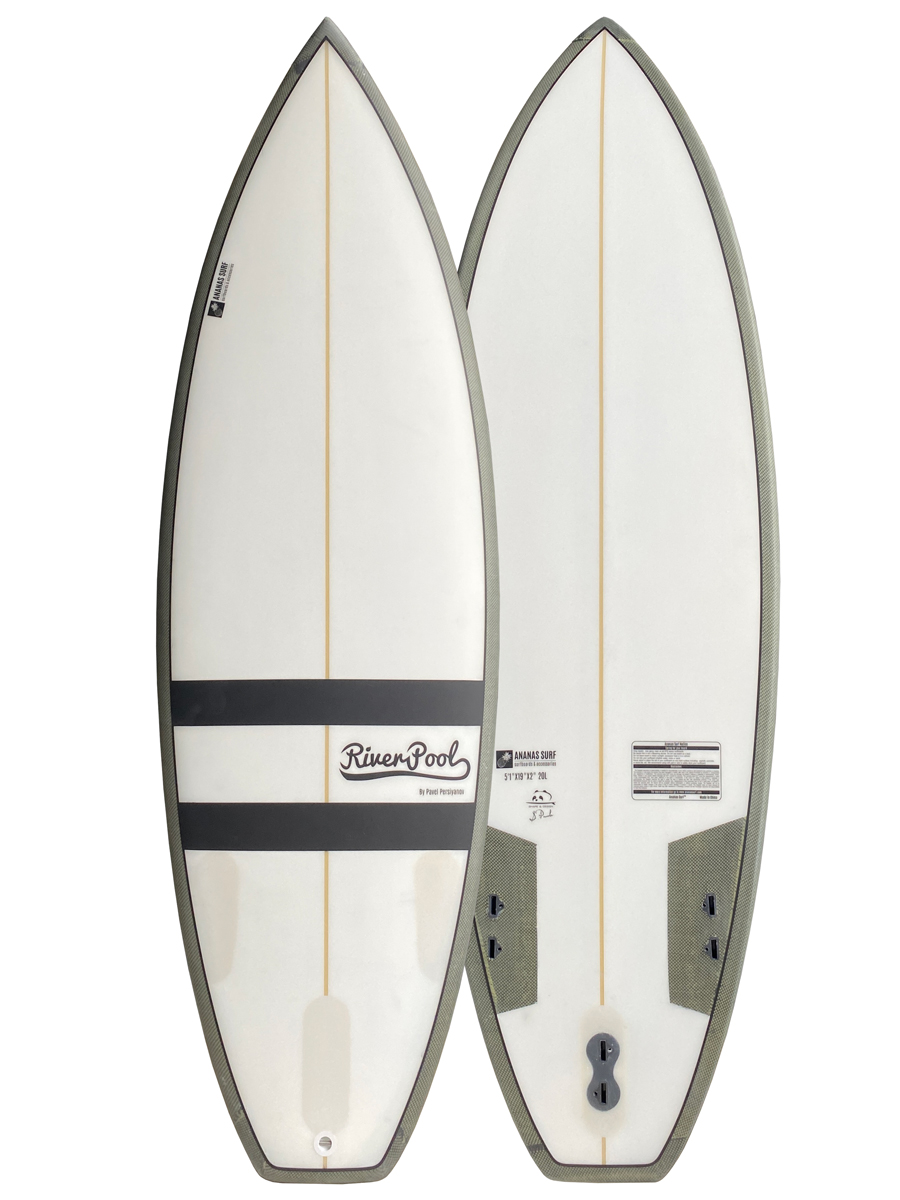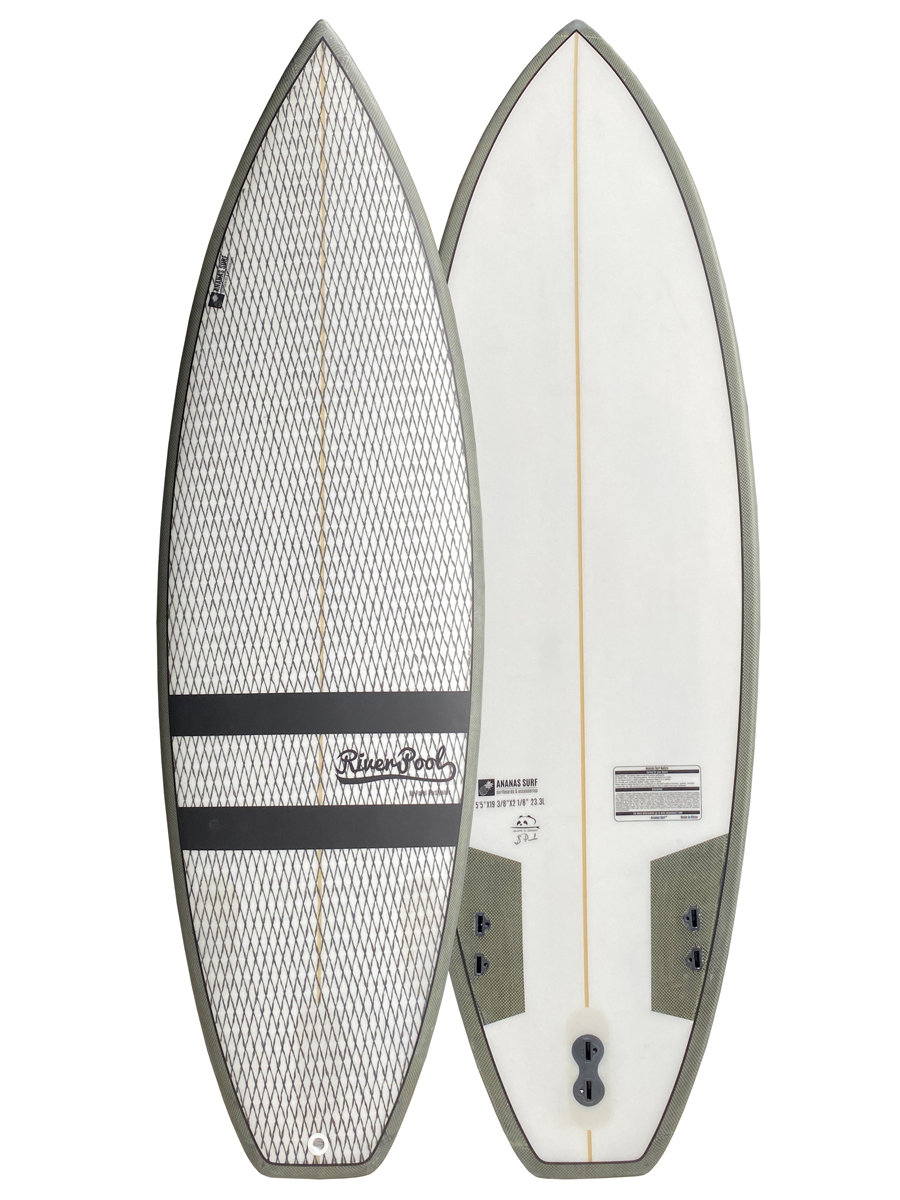 ANANAS SURF
"River Pool"
Freeride directional surfboard for City Wave and River surfing.
   EPS 26 kg/m3 core, PVC high-density foam stringer with carbon mesh on big sizes (5'5″, 5'7″ for heavy riders) and two layers of fiberglass sandwich construction, this board is durable and ready for extremely hard use conditions in the pool or river surfing. "River Pool" specially designed for fast water flow, features a pulled-in nose with the wide point brought back, and a narrower, pulled-in tail block. Carbon-Kevlar fiber on rails and extra patches on fin boxes make a board extra durable and ready for use on "City Wave". The new outline enables the "River Pool" to surf even more like a normal board – a very playful board that's easy to ride and allows more radical and quick turns. It's easy on the eyes, sleek and re-ned under the arm, and its smooth foiled lines deceptively hide its significant volume – with built-in speed to spare. Stand on the tail of this thing and simply go down, up and down, round and round, like you have a motor in small surf. The tail, with its foiled rails and light vee, holds in and gives confidence at high speeds.
The "River Pool" surfboard can take the domesticated gentleman into a realm thought long gone. Speed, with quickness, fast but loose, precise but playful. If you are one who has enjoyed one of the "River Pool" series, the RP allows you to take your small wave surfing to the next level.
| Length | Width | Thick | Volume |
| --- | --- | --- | --- |
| 4'9″ | 18 3/4″ | 2″ | 18.5 liter |
| 5'1″ | 19″ | 2″ | 20 liter |
| 5'3″ | 19 1/4″ | 2 1/16″ | 21 liter |
| 5'5″ | 19 3/8″ | 2 1/8″ | 23.3 liter |
| 5'7″ | 19 1/2″ | 2 3/16″ | 24.75 liter |